Priesthills Road, Hinckley - A success story
The former owners of this stunning home on Priesthills Road, Hinckley, contacted me after being on the market with another local agent for several months. They'd had minimal interest in the property, and very little feedback from the viewings which the agent was always too busy to conduct for them. They also weren't overly enthused by the marketing that had been created to showcase their home. They'd seen me, and my agency recommended numerous times on social media.
I went to see the family, who showed me around their property and discussed their requirements for an onward property. I had absolutely no idea I was about to be shown around one of the most stylishly decorated properties I've had the privilege of selling! The former marketing details had not captured the character of this property at all, and that was the first thing we weren't going to put right!
The vendors were very proud of the work they'd put into their home, and based on the minimal feedback that they'd received from the previous agent they wanted to make some changes prior to coming back on to the market. I went through the potential pros and cons of doing the works they'd listed, and they decided to take a few months to get the works completed.
At the beginning of 2020 I was invited back out to visit Priesthills Road after the work had been finished. The work consisted of some general tidying to the front of the property and this absolutely stunning bathroom!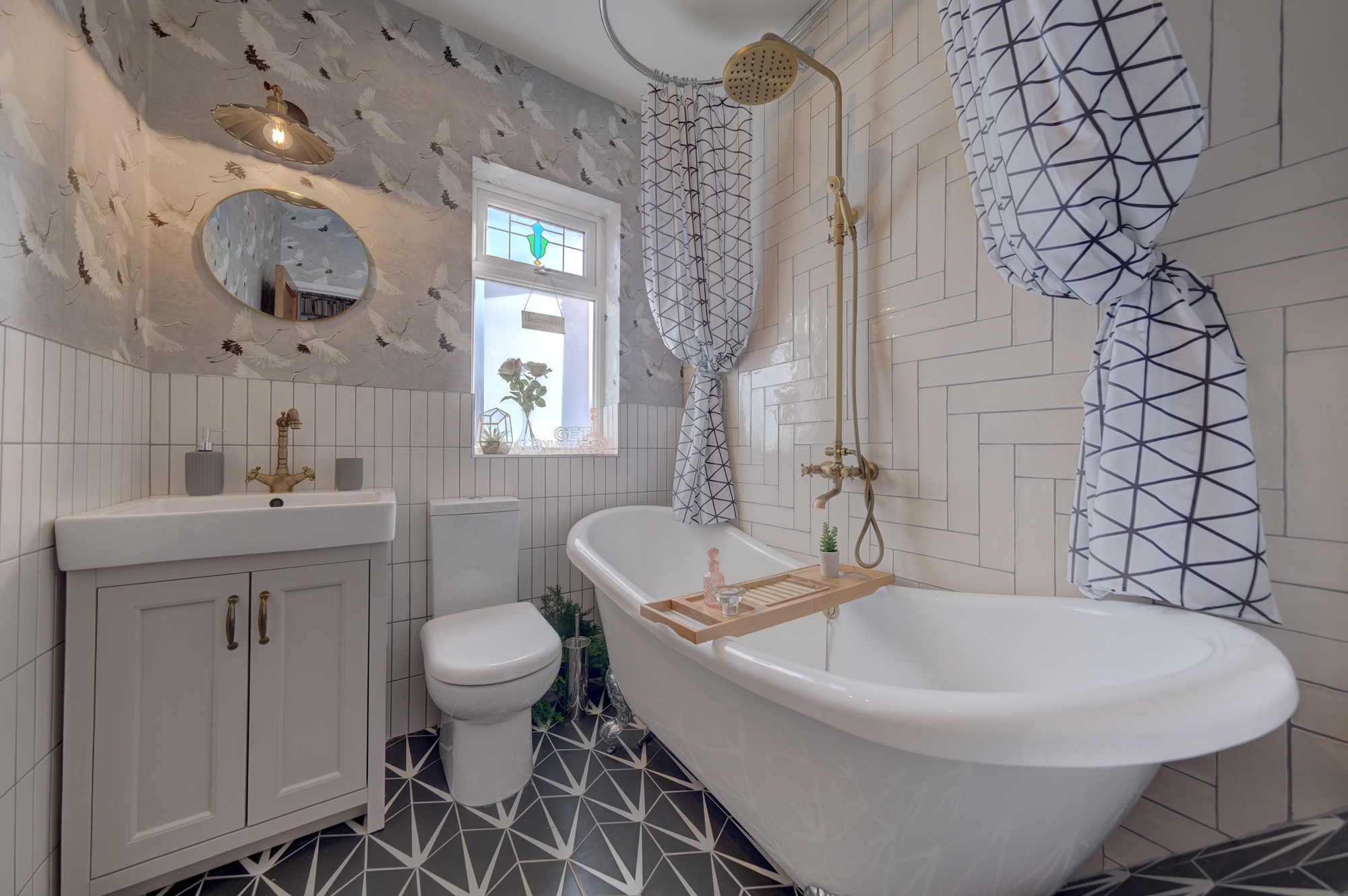 The bathroom was fairly compact before, but the former owners created slightly more room and managed to get this stunning freestanding bath installed. The brass fittings and quirky tiles lent themselves well to the overall style of the property, and prospective buyers absolutely loved it!
The real crowd-pleaser, however, was this extended living kitchen.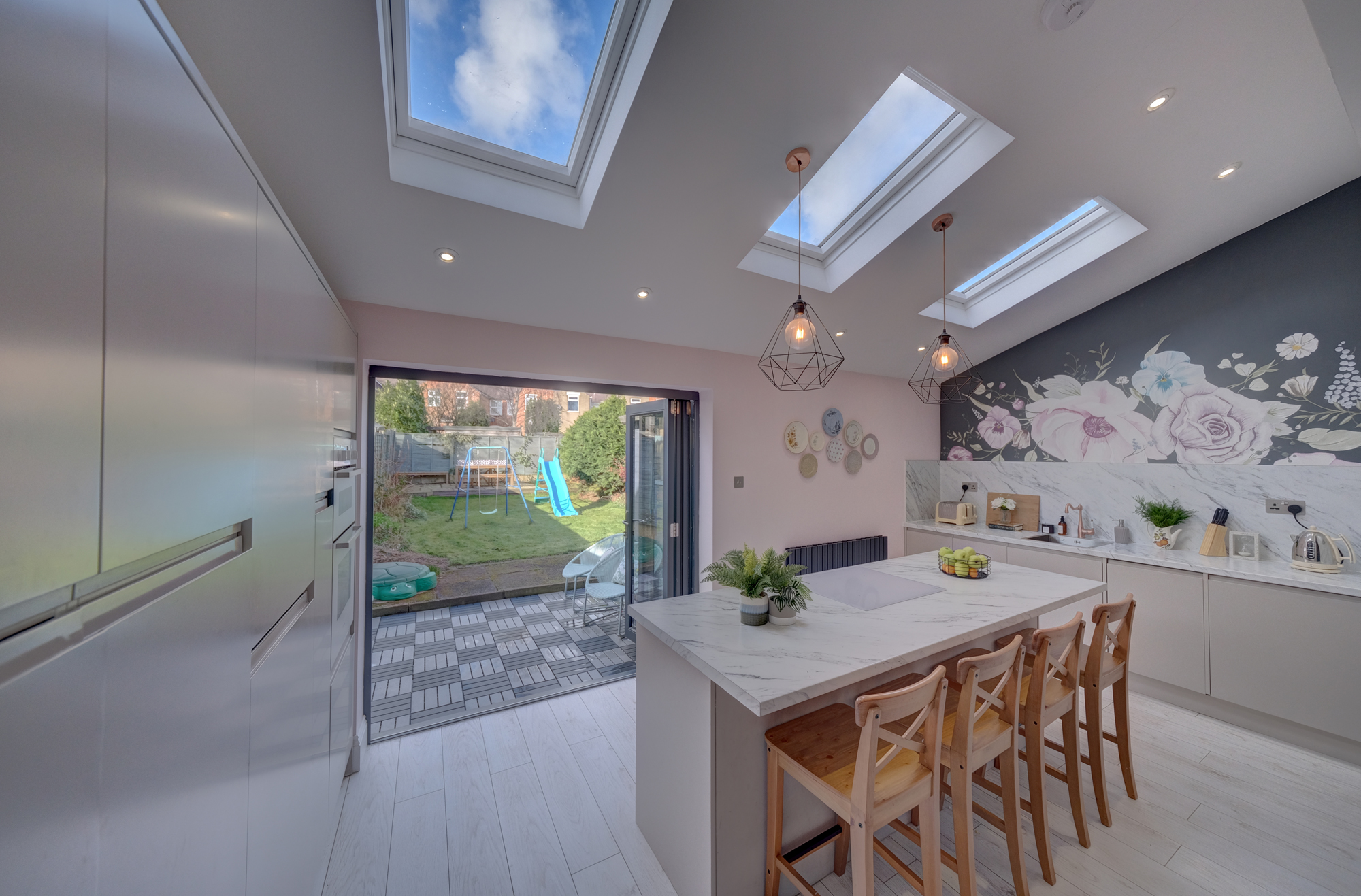 Yes, that's a hand-painted mural!
Anyway... it was a good job that we had recently recruited a new team member to help out as over the next few days we had to host three individual 'open house' events. We showed the property to almost 30 people, and after receiving and qualifying numerous offers we agreed a sale.